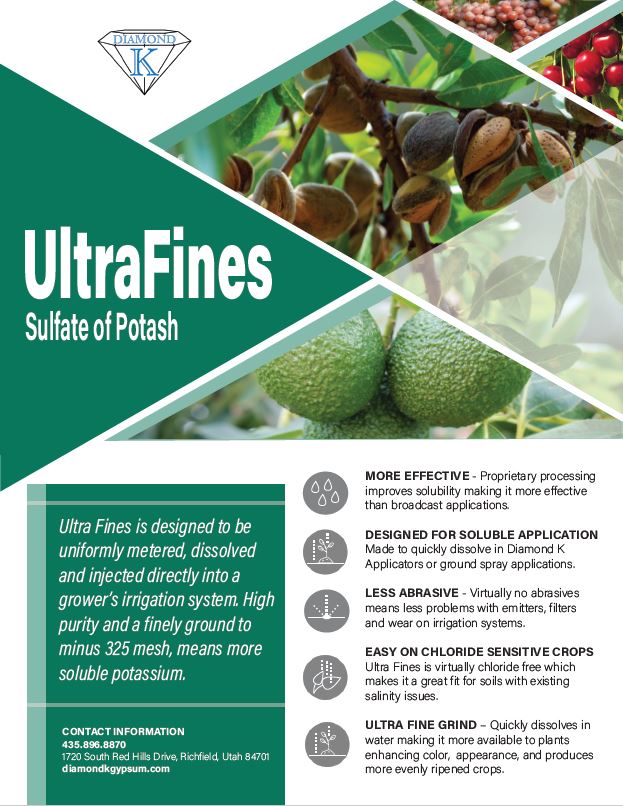 15 Aug

Preharvest Application of UltraFines For Improved Profit

Applied at the right time and in the correct amount, potassium promotes a prolonged shelf life. In many of our Western soils, we lack adequate soil available K to meet the crop demands. Trees and vines usually can't uptake enough K to satisfy crop requirements during peak demand. This spike in demand starts just before fruit/nut set and continues through sizing.

Potassium deficiency differs by species but is typically similar. Symptoms appear in the summer as the growing crop demands more potassium.  Leaves will curl up and smaller, the color may become pale, and leaf margins may become necrotic as K is supplied from surrounding leaves and branches.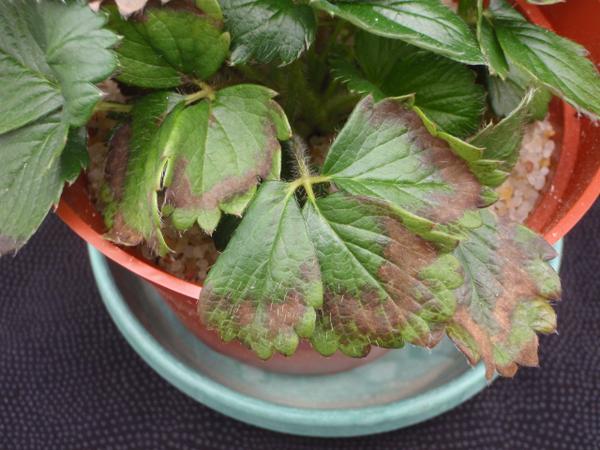 Potassium is directly linked to increased yield, fruit size, color, shipping quality, shelf life, skin durability, soluble solids, and higher levels of ascorbic acid in many horticultural crops.
One of the best ways to meet K demand at fill stage is to supplement soluble K either through fertigation or foliar application
Fertigation is appropriate for potassium fixing as well as non-fixing soils, provided you apply the potassium when the trees need it (during fruit development).  You can avoid fixation of potassium through in-season fertigation.
Originally, it was thought that using foliar nutrient applications was only appropriate when a nutritional deficiency was present. This is definitely not the case. Ongoing scientific research has consistently shown that periodic applications of certain nutrients in various crops can have a positive effect on both the quantity and quality of fruits, nuts, vegetables, and grain crops. Improvements in the production levels and quality of numerous crops such as tuber fill and skin condition in potato, strawberry flavor and quality, nut meat density in almonds and even oil production in mint.
Diamond K Ultra Fine SOP  has a high dissolution rate compared to other SOP products, with virtually no insoluble residues. It contains very low levels of chloride, which makes it ideal for sensitive crops.
Contact your Diamond K Representative to see learn more.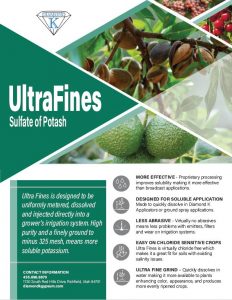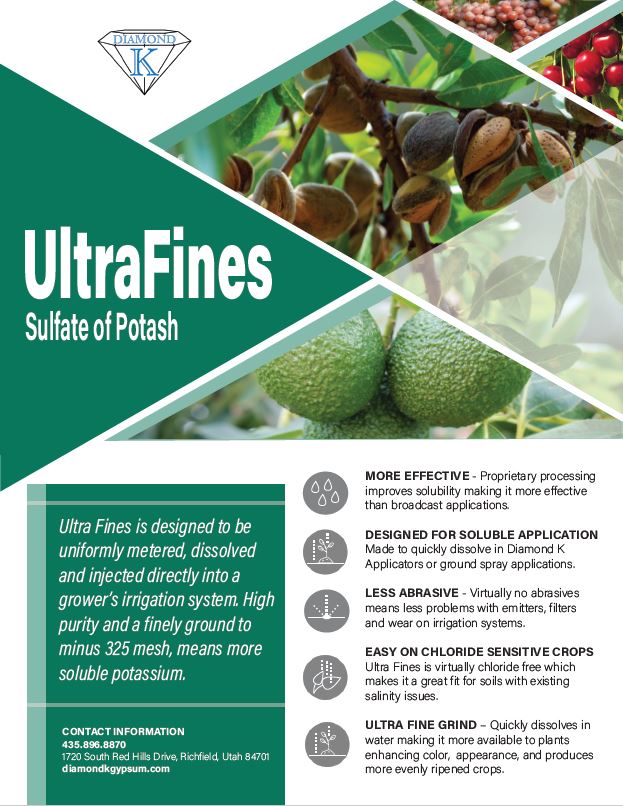 Ultra Fines is designed to be uniformly metered, dissolved and injected directly into a grower's irrigation system. High purity and a finely ground to minus 325 mesh, mean more soluble potassium.
Download the Ultra Fines information sheet or to learn more about using Fast Lap in your irrigation program, contact your Diamond K Rep today.